Hair Transplant Finance Options
Here at Hair Transplant Glasgow, we champion consumers in their quest to eliminate hair loss problems from their lives and get the confidence back that they may have lost by providing quality hair transplant procedures. Our main business model is providing the best quality in procedure at a clinic location that suits you at a competitive price and ensuring natural looking results.
What hair transplant finance packages are available?
We have partnered with 2 finance providers to provide you the best of both worlds. They are Tabeo and Ideal4finance. We can offer up to £1,000 on 12 month 0% interest (this can be the deposit). The remaining amount can be taken out over a period of 12-60 months.
A hair transplant financing example assuming the cost of treatment is £6,000:
£1,000 deposit paid either via card payment or with a 12 month 0% interest payment plan from Tabeo.
The remaining £5,000 can be taken on a 60 month finance plan. Interest rates vary and will depend on your credit score and affordability criteria.
Assuming that the finance will be on 7.9% APR, your first year's monthly payments will be £183.82. The remaining 4 years will be £100.49 per month.
As you can see, the best way to pay for your treatment is to book your Free Consultation. If you choose to go ahead with the procedure, you may then request a finance package which will then enable you to spread your payments over the chosen amount of months at a set price per month.
Apply for Finance by Clicking Below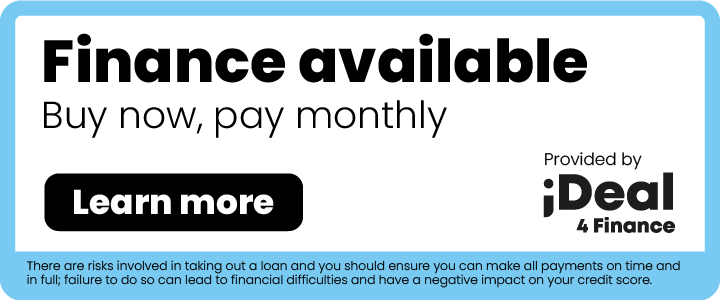 Alternative Payment Options
Occasionally some clients do not qualify for the finance option which means that the full payment has to be made upfront. If you do not have the full amount, there is an alternative way to pay using your personal credit finance option. What this means is:
Apply for an interest free credit card on purchases.
Make payment with your interest free credit card.
Pay a monthly amount that will clear off the balance before interest is due to kick in.
For Example
If you have a £5,000 payment to make in order to get the procedure, you can pay £1,000 from the savings/account you have and then put the remaining £4,000 on your interest free credit card. Usually these types of cards have an interest free duration of around 18-24 months. This means that instead of paying £333 per month for 12 months to the finance company, you pay £222 per month for 18 months to the credit card company to clear off the balance without accruing any interest.
Related Topics:
Google Reviews
After 6 months most of my hair has fully grown back. With finasteride and minoxidil and the professionalism of this company I couldn't of asked for a better job. Thanks again guys!
Kaiden Nolan


April 18, 2022
Wow! Dr. Kalra is extremely thorough and enthusiastic about his work. As a patient, his professional manner put me at ease. He took time to design a natural hairline and even gave me his personal phone number to look after me following the procedure! The whole staff, including Kevin on the sales side made the patient experience fantastic. After two weeks, i was mostly healed and on my way. Thank you. Great team effort! 😃
Don Graham


January 3, 2022
Kevin, Dr Kalra & team are probably the hardest working people you'll find in the industry. From initial consultation to aftercare, these guys have been very responsive and informative. To be honest, I've been at ease through the whole process. Dr Kalra is an expert technician and has been on hand for any follow up queries i've had following the procedure. The team of technicians that supported Dr Kalra were again, very proficient and professional. You're in safe hands with Kevin & team. FYI: Procedure : Hair Transplant(FUE) Location: Edinburgh Time: September 21'
Rob Joyce


October 28, 2021